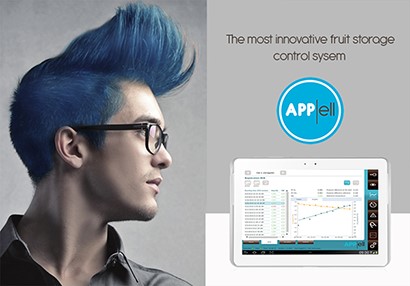 App/elma is the skin and soul of a revolutionary, new control of CA storage. It is an easy and user friendly interface for CA/ULO systems, with the only full automatic, interactive control of respiration on the market today.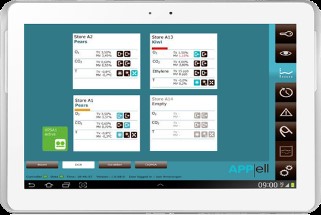 App/elma is so much more than just another new product. The App/elma control system is the biggest step in CA storage we know today and will change the way we think about long term storage of fruit for the coming decades. App/elma is not only introduced as an easy to use, graphic interface. It is a state-of-the-art control that enables you to migrate to most reliable, dynamic control of atmospheric conditions known on the market.  App/elma integrates the latest scientific insights, with a true revolution as result. Even the world's leading scientist are taken off guard by it results!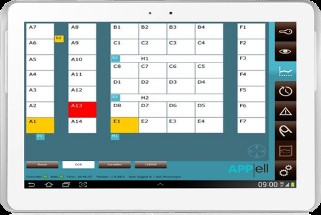 The simplicity and ease interface gives you an immediate overview of what's going on with your fruit. On top of that, you can monitor cold stores wherever you are, with mobile devices like smartphones or tablets.
The incredible number of innovative improvements makes that your business performance will never be the same. The advanced dynamic control module of App/elma is the only fully automatic control of respiration on the market today. It measures the actual respiration of the fruit in a cold store, and dynamically adapts the 02 concentration in the cold store based on the fruit's real-time respiratory activity.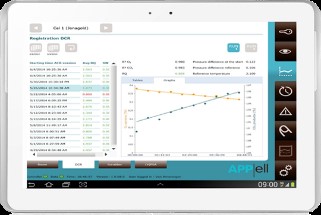 App/elma is created to change the market and that's exactly what its automatic control of respiration module does. A product without having to compromise.  It is a revolutionary system which takes fruit storage and the science behind it to a higher level.